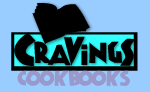 Weir Cooking in Wine Country by Joanne Weir
1999. 208 pages, 120 recipes.



"As a cook at Chez Panisse in Berkeley in the 1980's, I got to see how a handful of like-minded people- chefs, growers, foragers, and artisanal food producers- could show the whole world that no matter how modern and complex our lives become, the best food is still made from fresh, high-quality ingredients, grown and produced with respect for the land."


Salmon with Asparagus and Blood Oranges



Warm Squid Salad with Tangerine Oil and Olives

Brown Butter-Walnut-Cheddar Wafers

Sugar Pumpkin Soup

Orange, Avocado, and Green Picholine Olive Salad



Weir Cooking in Wine Country is available for easy online purchase right now at Amazon.com. Click the Amazon icon for current prices.
If Matisse had turned his creative powers to cooking rather than painting, I'm convinced he would have cooked like Joanne Weir. Matisse's compositions are glories of color and composition, Weir's dishes are a stimulating interplay of colors and tastes. Matisse's and Weir's "works" have an air of inspired spontaneity, but at closer inspection reveal a meticulously balanced composition. (For my review of Weir's previous book, You Say Tomato, see Cravings archives.)
It seems appropriate that I had my first taste of Weir Cooking In Wine Country on a hilltop that has the same sort of spacious rolling-hilled vistas as those in Wine Country, which is just two hours north of here. Our friends served Salmon with Asparagus and Blood Oranges, a harmonic convergence of tastes and textures. It exhibited her fondness for playing opposites off each other: sweet and sour, light and rich, soft and crunch against each otherůsometimes all in the same recipe. And yet she knows when to stop before the mix melts into a muddle. Her dishes are beautiful to look at : each one a veritable Matisse still life. Short of having a Matisse to capture them on canvas (and he'd probably throw in an odalisque or two) the many color photos are an excellent second.
Wine Country (a loose designation that generally stands for Napa and Sonoma Counties) hardly needs to do advertising to attract the tourist trade when it's got people like Weir singing its praises. "Don't let the term 'wine country' fool you'; grapes are just the beginning. The vineyards share their land with olive trees, sun-drenched fields, and gardens straight out of France, Italy, and Spain." Weir divides the book into sections that showcase the area's bounties with headings such as The Olive Harvest ; Farmstead Cheeses; Streams, Rivers, the Sea. (Wisely, she doesn't delve into the exhaustive subject of Wine Country wines except for a few paragraphs in the introduction.)
Weir Cooking in Wine Country is the companion volume to Weir's TV series, which I've never seen For me, the book stands on its own merits without seeming to rely on borrowed interest from the series. The one aspect that probably was much better on screen than on paper, are her visits with some of the food purveyors in the area: the chef turned heirloom apple orchardist, the artisanal bread bakers, the oyster farm's head of operations. I'm sure each is an interesting story, but that can't be conveyed in the few pages she allots each one here. Never mind. I'll take her word for it when she says, "They are making art out of the simple bounty of nature." This is a part of California where people care passionately not just about the quality of the food, but the quality of soil it springs from. In fact, they'd probably say the two qualities are inseparable.
All the recipes I tried from the book are eminently do-able. Just as pedants seem to need to use big words to impress others and themselves (oops! Am I a pedant for using the word "pedant"?), some celebrity chef cookbook writers seem eager to show off big complicated recipes to prove that no matter how hard you try, you will not be able to cook as well as they do. Ever. This is not the case with Joanne Weir. Her dishes are sophisticated; they are also, in her words, "unfussy". I loved the toasty rich flavor of her Walnut-Cheddar Wafers. They're special enough to serve as a good nibble with when people are over for drinks, easy enough to whip together to serve with a weeknight soup. I must admit that the ones I made were incredibly homely (I had a hard time keeping the dough together); no one could have mistaken them for store bought.
I think of Weir's dishes as natural mood elevators. You feel good about preparing them, you feel good sharing them. They are a pleasure to behold, a pleasure to eat. The seeds for this cookbook were broadcast a few years ago when the most popular retailer of the gardening world began soliciting recipes from cooking gardeners and gardening cooks from across the country.