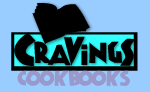 Soup:A Way of Life
by Barbara Kafka
1998. 464 pages, 250 + recipes.


"…my mother's mother, started the soup tradition that means most to me - which is odd, as she was by all accounts a bad cook…She was, however a generous woman though poor, and if one of her children asked if a friend could come over to dinner, she answered, 'Yes, I can always put more water in the soup.' It cannot have improved the soup, but it certainly improved life."


Veal Soup with Fennel



Creamy Carrot Soup
•Cabbage-Dill Pottage
•Cucumber Soup




Soup:A Way of Life is available for easy online purchase right now at Amazon.com. Click the Amazon icon for current prices.



Years ago, Barbara Kafka wrote the gigantic definitive work on microwave cooking. More recently she wrote an equally gigantic and definitive work on roasting. Frankly, I steered clear of both books. All I care to know about microwaving and roasting could fit on a file card. No, make that a business card.
On the other hand, I immediately pounced on Kafka's latest culinary treatise Soup: A Way of Life. In the introduction, she writes, "For many of us soup is love." She is absolutely right. To my mind, soup is worthy of anthems, epic poems, and certainly a cookbook as comprehensive and passionate as this one.
This book should tell you just about anything you need to know about soup making from how to boil water (actually, how and when to adjust the heat of the soup) to soup-friendly cuts of meat, and the cooking time and yields of various beans and grains. Like most soup devotees, Kafka puts a lot of stock in…well, stock, which she calls "the soul of soup". Besides a good basic wardrobe of stocks (varieties of chicken, beef, fish, vegetable), she includes exotica like Roasted Pork Stock and Goat Stock. A self-described "convicted roaster", she is big on the enrichment factor that roasting stock bones lends to the finished product.
Her soups range from ingredient-intensive (the Vegetable Curry Soup tops out at 24 ) to pure minimalism such as the Creamy Carrot Soup, a four-ingredient, four-star soup. (The surprise ingredient, ricotta, adds sweetness and texture.) I haven't yet delved into her chapter on soup additions like noodles, meatballs, dumplings, and wontons. The first thing I'm going to try is the Tarragon Dumplings. (But after tasting her Chicken Soup with Morels and Tarragon in which the tarragon - one entire bunch! - overwhelmed otherwise delicious soup, I'm going to go minimize the tarragon part.)
This is hardly a vegetarian cookbook, but it is filled with a large collection of meatless soups, many of which are more interesting than the usual suspects I see in veggie cookbooks. Her soup bases should be a particular boon to vegetarians (or those on a fat-reducing bent). Thicker than stocks, her soup bases are cooked one-vegetable purees, "using prodigal produce of spring, summer, and fall when it is cheap and plentiful". They add a fullness and depth to any soup they mingle with. The Cabbage-Dill Pottage with its Zucchini Base was so good that I am considering hanging a sign on my front porch next summer, which reads: Drop-Off Center for Un-wanted Zucchini.
On an idiosyncratic note, Kafka makes the case for old-fashioned gelled soups and includes recipes for the likes of Beef Madrilène and Jelled Fish Soup (which I associate with decadent, dyspeptic 12-course menus from the Edwardian era). I'm not sure how many takers she's going to have on these soups. But if they do catch on, she can claim to be the mother of the jellied-soup renaissance.
Soup: A Way of Life is also the author's personal culinary scrapbook. While the book has an impressive line-up of soups from around the world, Kafka doesn't try to be stringently encyclopedic, but rather follows her own inclinations. The first chapter is devoted to her own family tree of soups beginning with her grandmother's chicken soup (an "improved version", that is) and ending with soup favorites of her now-grown children. Elsewhere in the book are soups reflecting her family's Ashkenaz roots as well as an intriguing lineup of Ecuadorian soups resulting from her travels there. An inventive cook, she loves coming up with new recipes. One of my favorites in this category is her Veal Soup with Fennel.
As Kalka says, "Soup is love." And I can't think of any other food that engenders such warm, fuzzy feelings. Except maybe oatmeal cookies.