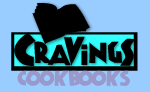 How to Cook Everything: Simple Recipes for Great Food
by Mark Bittman

1998. 943 pages, 1,500 + recipes.

Go To Cookbook Archive



"People become obsessed with food and cooking; I have been obsessed with it for all of my adult life. But as time goes on I realize that - as one of my older daughter's bedtime books was titled - Simple Things Are Best. ...Striving for brilliance in everyday cooking is a recipe or frustration. Rather, everyday cooking is about preparing good, wholesome, tasty, varied meals for the ones you love...Your results need not be perfect to give you this gift, to which all humans are entitled."




Coconut Macaroons

Chicken in Red Wine Sauce
Watercress and Sesame Salad
Grilled Mesclun-Stuffed Tuna Steaks
Oatmeal Cookies


How to Cook Everything: Simple Recipes for Great Food is available for easy online purchase right now at Amazon.com. Click the Amazon icon for current prices.



I'm puzzled by the current boom in basic how-to-cookbooks. It's not as if home cooking, like golf, has suddenly become a hip pastime among the under-40 set. In fact everything I've read indicates that we're becoming nation of people for whom home-cooking means microwaving Cup-0-Noodles. (In fifty years cooking may be a lost domestic art like tatting and sausage-making.)

In any case, I find it heartening that books like How to Cook Everything are selling briskly. Author Mark Bittman's has a mission. In the book's first sentence he declares: "Anyone can cook, and most everyone should." And for the next 940 pages Bittman lays out with clarity the mechanics of mastering everything from cutting up a chicken to cooking quinoa. The recipes, each with its preparation time noted above it, are "simple, straightforward, and broadly appealing". They are as appropriate for newcomers and old hands. A good case in point: the macaroons -absolutely delicious- are paragons of simplicity and sophistication. Bittman notes up front: "More accomplished cooks will find little new here." I agree; this is not the book I turn to for astounding, off-the-beaten-path recipes. I do however use it as a source for quick brush-ups on technique, weeknight recipes, and improv inspiration. This spring as I indulged in my in-house, month-long asparagus fest, I used How to Cook to check on the proper way to roast asparagus and acted on some of the "Eleven Quick Ideas for Cooked Asparagus".

Bittman de-mystifies cooking for the kitchen-shy. He writes, "There are no 'secrets' to cooking - only good guidance combined with experience." He has an acute sense of what a cook does and doesn't need to know, and provides good basic information on techniques and foods. (His glossary is an excellent quick reference.) How to Cook Everything is punctuated by meticulous illustrations for various procedures such as shaping a sandwich loaf, trimming an artichoke, separating an egg. I wish he had included more of these. Since he saw fit to accompany the recipe for boiled chestnuts with a pictorial how-to on peeling them, why didn't he give us some visual aids on building sushi-rolls along with his recipe for them?
When I was learning to cook, I treated recipes like immutable written commandments which I had to follow exactly or else suffer unspeakable or, at least, inedible consequences. As a timid beginner I remember once being too cowed to try a delicious-sounding stew recipe because I didn't have the 1/4 teaspoon of summer savory in the ingredient list. What I didn't know then was, 1) that stews do not suffer from sins of omission and actually thrive on improvisation, and 2) that summer savory is an obscure herb which I would rarely encounter again in any cookbook. I'm glad Bittman encourages readers to think beyond a recipe's boundaries. In the soup section is a sidebar with "10 Simple Additions to Vegetable Soups". In the chicken section he offers "Poultry Dishes that Go Great on Greens". He has other good lists of suggestions throughout the book such as "Twelve Egg Dishes Suitable for Dinner or Supper" and "29 Crowd-Pleasing Thanksgiving Dishes You May Not Have Thought of".
While I applaud Bittman's emphasis on fresh foods in his recipes, I am surprised he doesn't discuss the time-saving benefits of freezing certain home-cooked food. There have been many time-crunched, bare-cupboard nights in my house when I have able to find something in the freezer (cooked beans, two chicken thighs, last week's leftover lentil soup) that have enabled me to cobble together a decent dinner. He does however offer the time-crunched a ten-page list of "Recipes that Require Thirty Minutes or Less to Prepare".
I understand that convenience foods are useful in helping who haven't the time -or the inclination- to cook. Yet in my heart of hearts I agree with Bittman's sterner take on the subject: "Convenience foods demonstrate our supposed disdain for the routine and the mundane"; they undermine "good everyday cooking, one of the few simple, routine joys of everyday life." Until a few decades ago, it was assumed that everyone (that is, women) would learn how to cook. These days learning to cook is pretty low on most people's priority list, and authors like Mark Bittman are not just teachers but crusaders with a cause: to save the endangered species called the Home Cook.