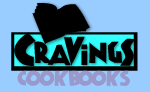 The Complete Cookie
by Barry Bluestein and Kevin Morrissey

1996. 322 pages, 90 + recipes.



Go To Cookbook Archive






"Cookies...are a last refuge in a world characterized by too many demands and too much change- the most basic and universal of all the foods that comfort the ravaged spirit." - Barry Bluestein and Kevin Morrissey




Lemon Sour Cream Cookies

Apricot Butter Bars
- Banana bread Cookies
-Eggnog Cookies


The Complete Cookie is available for easy online purchase right now at Amazon.com. Click the Amazon icon for current prices.
If someone were to do a survey, I'm sure they'd find November and December are the peak cookie-baking months of the year, prime time for a book likeThe Complete Cookie.

My taste in desserts have never progressed beyond childhood. While I can appreciate blood orange sorbets and tiramisou, my real love is cookies, a love I could indulge in nearly a hundred ways if I were to make every recipe in this book.
The first two recipes in The Complete Cookie I tried were excellent. In fact, the Apricot Butter Bars were the best apricot bars I've had since I used to go out of my way to buy the sublime ones at a little bakery in the East 80's many years ago. The moist Banana Bread Cookies transcended "low-fat" label. I was feeling so good about this book that it was a shock when the next two recipes I made were flops. The Savory Biscotti, made with candied ginger, should have been scintillating but weren't. The Devil's Food Cookies were just plain bad; dull, flat, crumbly. I'm always willing to give the author the benefit of the doubt. Still, I can't believe I alone was responisble for these chocolate failures.
I was in a dilemma here. Usually I reject a cookbook for review if two of the recipes I try are bombs. But I wanted to like this book. I already felt a cookie kinship with the authors Barry Bluestein and Kevin Morrissey. They understand the homey essence of cookies. While they certainly have plenty of cookies suitable for the silver tea tray, they seem particularly fond of those that belong in the proverbial cookie jar. So rather than exercise my customary "two-strikes" judgement, I gave them another chance. They redeemed themselves immediately with the Lemon Sour Cream Cookies.
The Complete Cookie is comprehensive, if not complete. (Could any cookie book ever really be complete?) Rolled, dropped, filled, chilled....you name it - there are recipes for just about every type of cookie imaginable. (Chocoholics will be glad to note that there are at least thirty recipes to satisfy their weakness.) The Holiday section covers Easter, Passover, Purim, Halloween, and, of course, Christmas. If you're cookie consumption gets out of hand, rather than cutting your supply off all together, you can simply move on to the Healthy Cookies section. For those wanting to hone their cookie-baking finesse, the authors offer general advice on technique and equipment.