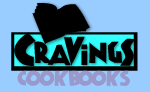 Vegetarian Cooking for Everyone
by Deborah Madison

1998. 742 pages, 1,400 + recipes.

Go To Cookbook Archive



"When it comes to cooking for others, I have learned - am still learning, in truth - that it's best to keep your doubts and disappointments to yourself. I once had restaurant customers raving about my 'smoked' mushroom soup. Smoked mushrooms? I checked the pot and found, to my dismay, that the soup had scorched. I wanted to say 'You liked that?' But they were happy, so, with difficulty, I swallowed my embarassment."



Goat Cheese Souffle with Thyme
Soba with Hijiki and Stir Fried Vegetables
Cauliflower Gratin with Feta and Tomatoes
Quinoa Chowder with Spinach and Feta
Green Herb Tart
Barley Soup with Caremelized Onions and Pecorino
Warm Asparagus Salad with Walnut Vinaigrette and Arugula


Vegetarian Cooking for Everyone is available for easy online purchase right now at Amazon.com. Click the Amazon icon for current prices.



Deborah Madison is my kind of vegetarian. That is, she isn't one. She says, "I enjoy good food and good cooking of all persuasions". Vegetables just happen to be, in her words,"my first loves". One woman in my yoga class, devout vegan and nutritional purist, felt it was "just not right" that Madison, a non-vegetarian, would be one of the country's most respected vegetarian cookbook authors. But I think that a non-vegetarian inspired by the "fundamental joy in cooking" is more likely to produce a great vegetarian cookbook than a strict vegetarian whose first priorities are ethical and/or nutritional. And Madison proves it.
Vegetarian Cooking for Everyone is a departure from Madison's previous cookbooks, which includes her classic Greens. The others assume the reader has some cooking experience. This book for is for those who don't know ricotta salata and pina colada, as well as those who do.
"My students helped me understand that, more than recipes, it's acquiring a sense of food and cooking that allows a person to move about about the kitchen with confidence and pleasure instead of anxiety." The first 80 pages of this 700 page book is filled with confidence builders: lots of good basic information on cooking methods and cooking equipment. She profiles taste characteristics of various oils, vinegars, herbs, chiles, and other ingredients she calls the "foundations of flavor". (While she was at it, though, why didn't she cover other important spices like cinammon, cumin, nutmeg?) For those unsure how to re-cast the menu when meat is no longer a player, she offers other scenarios. (But I wish she had a section of specific menu suggestions.) She has guide for pairing wines with non-meat meals that even someone like me, a wine lover but not a wine connoisseur, can understand.
Judging from her cover photo, I'd guess that Madison is a sympathetic teacher. She looks like a intelligent, hip Betty Crocker. She encourages a take-it-slow approach for beginners, and says it's perfectly fine to concentrate on a few dishes and keep serving them "...as long as your friends and family will let you." In the recipe section of the book, she has specific tips and tutorials for the subject at hand. The soup chapter offers more than recipes: basic steps for making vegetable soups, garnish ideas, and stock-making tips and recipes.
Much as I enjoyed Madison's recipes in Greens, I approached the recipes in Vegetarian Cooking for Everyone with some doubt. In her attempt to create recipes "for everyone", would she end up with recipes that thrilled no one? In addition, the words "1,400 recipes" on the cover made me wary. When I see cookbooks that contain over 500 recipes and weigh approximately 5 pounds, I get suspicious that quality was sacrificed for quantity. And in this case, I also wondered how one person could possibly dream up that many worthy recipes.
First I made the Quinoa Chowder with Spinach, Feta, and Scallions to see if was "utterly delicious" as Madison described it. Yes, it was. Then I made Warm Asparagus Salad on Arugula with Walnut Vinaigrette, an inspired multi-textured combination. By the time I got to the Goat Cheese with Thyme Souffle I was won over. Except for the Yeasted Potato Biscuits, which turned out like whole wheat CD's (this could have been my fault), everything I've tried so far has been good. These recipes are much shorter than those in Greens, and they call for fewer uncommon ingredients; I imagine Madison was aiming for more novice-friendly dishes. I think these dishes are even better than those in Greens. Just as a writer's work improves from editing, cutting, and distilling, Madison's cooking style is now more concise, straightforward, and flavorful than it ever has been.
Vegetarian Cooking for Everyone has become one of my favorite weeknight cookbooks; many of her dishes only take about half an hour to make (not counting cooking time). There are plenty of good company-worthy dishes, too. When I made her Green Herb Tart, this picturesque, puffy golden pie flecked with green made showstopping entrance when I brought it to the table for my guests. Its yeasty tang and lightness made it more interesting than the traditional short-crust tart. The good news is that it was a big hit: everyone - eight of us - wanted seconds. The bad news: there was only one little wedge left, despite the fact that the recipe said "serves 12". I also found this tiny-portion phenomenon with another tart I tried.
Like Greens, Vegetarian Cooking for Everyone is bound to become a classic. I read that Madison spent six years working on Vegetarian Cooking for Everyone - definitely time well spent.